Choosing suitable wireless headphones is never easy. There are many factors you have to consider that can impact the experience of your headphone usage. That is why we are here with a complete guide.

Here is everything you need to know about choosing suitable wireless headphones.
Selection Based On Usage Scenarios

Here are the top three types of usages you need to consider:

1. Indoor Use
If your use will be mostly indoors, it is recommended that you invest in head-mounted wireless earphones. Such headphones will give you the best music immersion and gaming experience. Keep in mind that you should opt for noise-reducing headphones if there is noise around you.

2. Sports Usage
Are you athletic and love staying fit? If you are, then you will need headphones that provide you stability and are lightweight. It is recommended that you choose neck-hanging headphones for sports use.
They will keep the headphones from falling and won't disrupt you during your sports practice. If you are a swimmer, you can also choose waterproof headphones to enjoy your experience even more.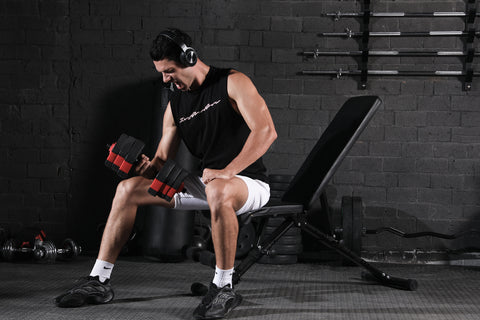 3. Commute Usage
Finally, if you want to use headphones during your commute or activities such as shopping, you can always opt for wireless and neck-mounted styles. However, if you need to attend to many calls during the day, then you need to take the microphone performance into consideration.
Such headphones will not be a hassle to use, and you can get the maximum out of them. They will also feel lightweight and comfortable while you are out and about.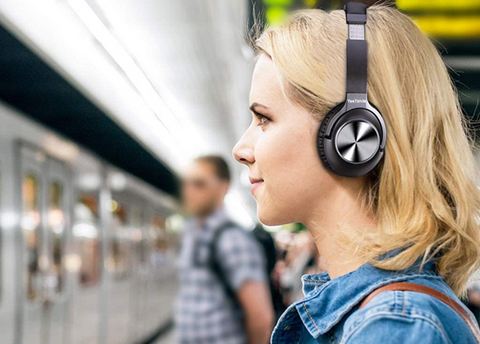 Considerations When Choosing A Suitable Wireless Headphone
Here are the top factors you need to consider when looking for suitable wireless headphones:

1. Sound And Voice Call Quality
Both the quality of sounds and voice calls should be excellent in wireless headphones. Besides that, the sound should also have depth so you can immerse yourself in music or calls while doing other things.


2. Charging Speed And Battery Life
Here is the minimum battery life of good quality headphones of various types:
Over-the-ears headphones battery should last twenty hours minimum
Neckband style headphones battery should last eight hours minimum
True wireless headphones battery should last more than five hours on board and twenty hours in the charging case
If a headphone is not providing you this minimum battery life, you should not invest in them. That is because they will charge slow and not last very long. Excellent quality headphones exceed these minimum ranges and provide the best charging speed and battery life to users.

3. Comfort
Headphones should never cause you discomfort while you are doing different activities. Instead, good headphones will give you the support you need to carry out your daily tasks without a hindrance. They will be comfortable and lightweight to wear.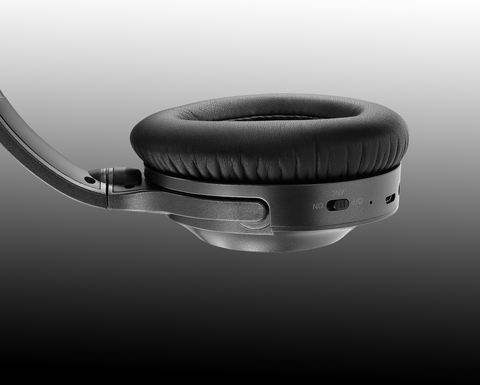 4. Build Quality And Reliability
The headphones should be manufactured with high-quality materials, and the design should support you. If a headphone is created from flimsy parts, it will not last long, and your money will go down the drain. Reliable build quality is a top consideration to ensure durability.

5. Connectivity
Connectivity is another essential component as it determines the range in which the headphones will smoothly operate. The gold standard of wireless connectivity is Bluetooth 5.

6. Compatibility
Compatibility features many things. The first feature you should look for is ANC (active noise cancellation). Such noise cancellation is much better than passive noise cancellation, giving you a better experience.
The second compatibility feature you need to look for is if the headphones can be connected to one device or multiple. For example, they should be compatible with iOS, Androids, Windows, and many others. It will allow you to get the most use out of it.
Finally, the last feature is voice control. Many people do not regard this as a top consideration, but if you prefer having voice control, you can check this compatibility feature.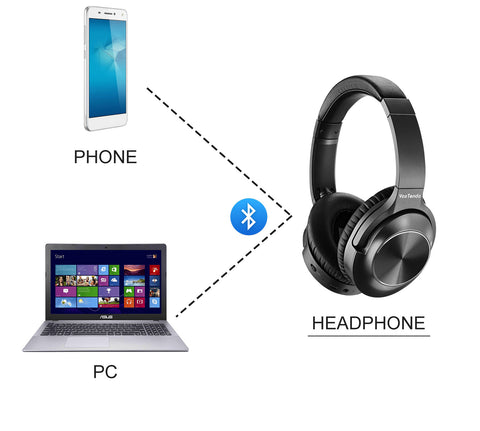 7. Price
Finally, the last consideration is price. Headphones should never cost an arm and a leg as they are a necessity for almost everyone these days. There are also many brands in the market that offer excellent quality at reasonable prices.
The market competition is fierce in this regard, which is why there are endless affordable options out there. You can choose one of your preferences and budget to get long-term use out of your headphones.

Final Words
That was your complete guide to choosing suitable headphones. Of course, not all headphones are made equal, which is why you need to take all these factors into consideration.

Always consider your usage and the features you prefer and want in headphones. That is because everyone requires different things from a headphone. The one you choose should be suitable for what you want to do so you can experience optimum comfort, reliability, and durability.