Not all headphones are made equal. All of them have different uses depending on the features they include.
YeeTonda Y77 has many features, but one distinctive feature is that they offer ANC (active noise cancellation). That is why you need to understand how you can maximize their use. Here are the top eight scenarios that are our headphones are suitable for.
Shared Dormitory
As a college student, you know how important privacy is because you don't always get it in a shared dormitory. You have to share your space with other people and be mindful of what you are doing so other people aren't disturbed. One rule is to never listen to loud music without seeking the permission of your roommate.
That is where headphones Y77 come in. They are the ideal solution for all students living in shared dorms, as you can listen to your favorite music without disturbing your roommate. Besides that, if you want some peace and your roommate is making noise, you can plug your headphones, and it will cancel all the noise from outside.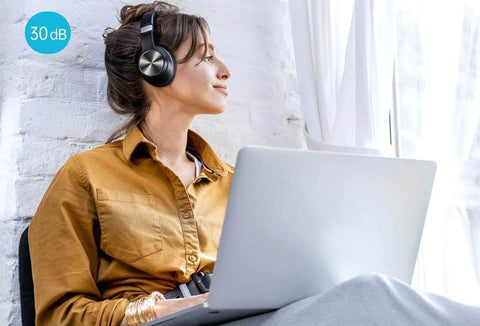 Commute
Commuting long distances is boring, and it can also get noisy sometimes with so many people on the commute. That is why headphones Y77 are an ideal choice for people that use commuting options such as subways, buses, and high-speed rails often. You can easily switch on the noise reduction function to eliminate all the noise.
The headphones are high-quality, which means you can hear the music without having to turn the volume too high. Your hearing will be protected, and all the noise from outside will be eliminated.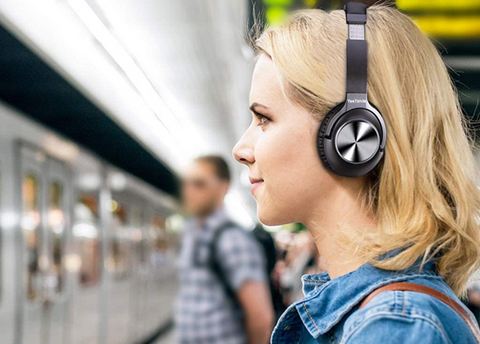 Public Spaces
Public spaces can be incredibly noisy, and sometimes we just need to focus. For example, many of us use coffee shops, co-working spaces, and much more to do our work. However, if these places are noisy, we can't focus or stay productive.
If you use these public spaces to do your work, you will need high-quality headphones to cancel out the noise. That is why headphones 805 are perfect for this scenario. They will cancel out the noise and provide you with high-quality sound, which means you can stay productive, efficient, and focused on your task.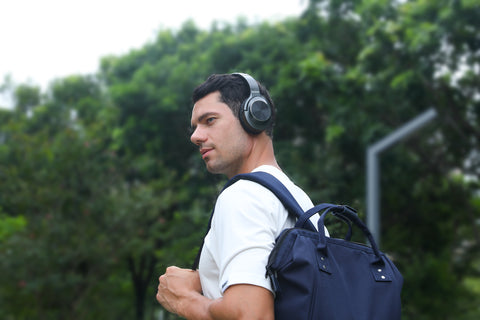 Connecting Computer And Phone
Do you need a headphone option that can be connected to your phone and computer simultaneously, so you don't miss any important calls? Well, if you do, then look no further than headphones Y77. You can connect them to your phone and PC simultaneously, so you don't have to compromise on your work or important calls.
The sound quality will not be compromised during such connectivity, and you can stay focused on the task at hand. Our headphones are created to help you stay productive and efficient at all times.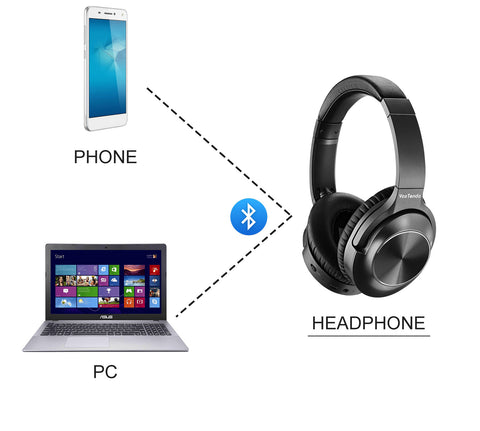 Music Lovers
If you are a music lover, you will fall in love with headphones Y77 in no time. That is because the sound quality is impeccable. There are no glitches or noises, and the depth of the sound is high.
When you put the headphones in the ears, you will be transported to another world as there will be no noise from outside hindering your music. That is why they are perfect for all the music lovers out there. You will be able to enjoy your music as you have never before.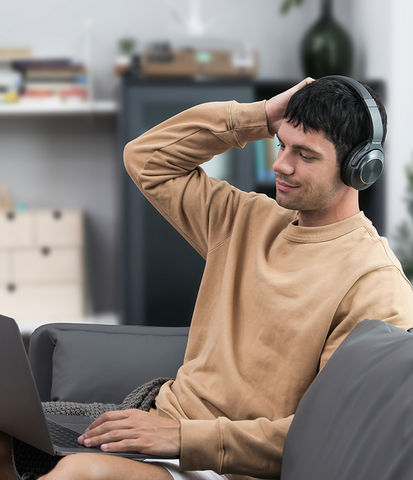 Call Quality
Y77 headphones are not just for music lovers because they are also for people that want a high call quality. The headphones Y77 are equipped with CVC8.0, which is a call noise reduction function. It ensures that the other party can only hear your voice even when there is a lot of noise around you.
The headphones will ensure that the noise is reduced and the person on the other end does not complain about inaudibility. Your voice will be crystal clear to them, and there will be no noise from outside hindering the call. If you take many important work calls during the day, look no further than our headphones.
Air Travel
Do you frequently travel by air for your work or leisure? If you do, then our headphones Y77 will become your best travel buddy in no time. That is because you can listen to the music without the interference of noise while waiting for the plane.
Besides that, we know how noisy landings and take-offs can be during travel. That is why you can listen to music in our headphones to cancel out any loud sound during these activities. As a result, your traveling will become a breeze without any headaches from the noise outside.
Gift
Are you looking to buy your family member or a close friend the perfect gift? If you are, then YeeTonda Y77 are ideal because they are suitable for anyone and everyone. Anyone who loves to listen to music or takes a lot of calls can get a lot of use out of them for a long time.
The best part is that our packaging is excellent, which means the gift will not look boring at all. In the digital age, a pair of headphones is the perfect gift as they are necessary for everyone out there. That is why make sure you opt for the best ones.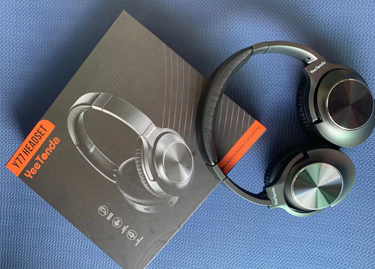 Final Words
These were the top eight scenarios YeeTonda Y77 are suitable for. Of course, they are ideal for all types of use, which is why you can use them for anything and everything. You can count on the quality of the sound and calls as we have used the latest technology to ensure you get the best.
So, what are you waiting for? Invest in headphones YeeTonda Y77 and elevate your music or call experience.